Because we do it right
Blazer Marine has a proven, highly experienced team of engineers, naval architects and mobile service personnel who are available to support all your marine needs
discover how
Our
Products
meet
our
team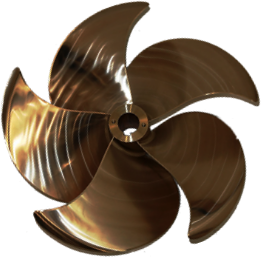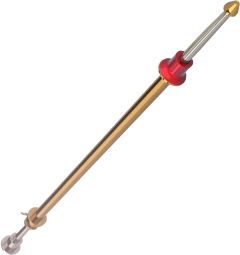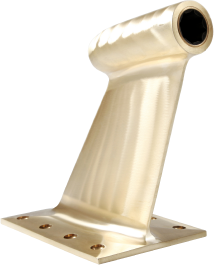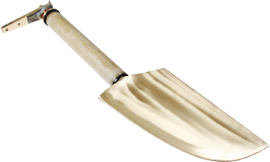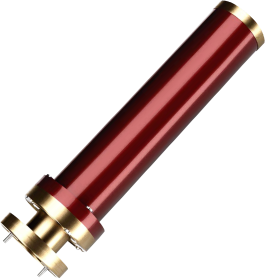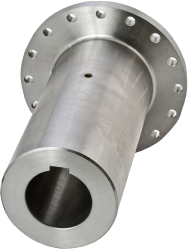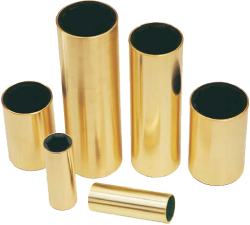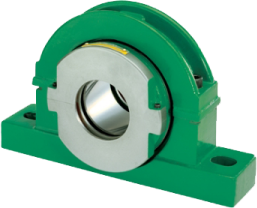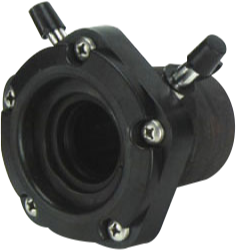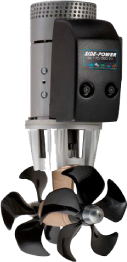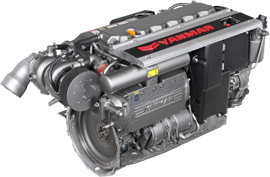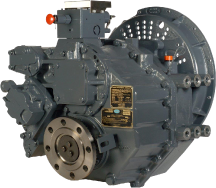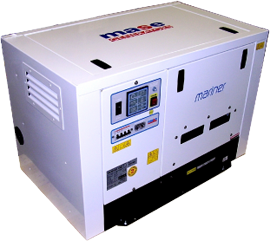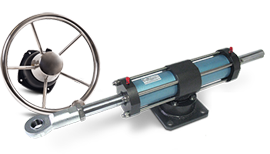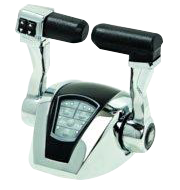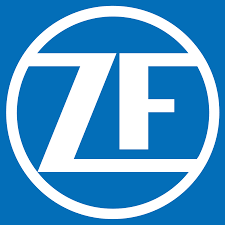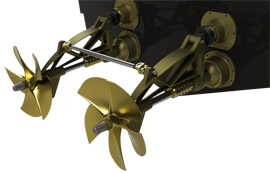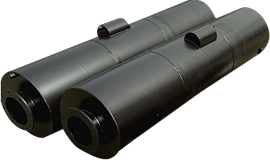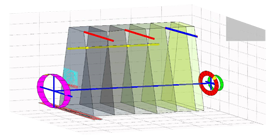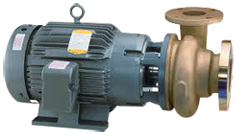 Propellers
With more than 25 years of experience in providing custom propulsion solutions, Blazer Marine designs and supplies provides high-performance and high-quality propellers for the recreational and commercial marine industry for all types of vessels: Motor Yachts, Power boats, patrol boats, tugs, ferries, support and supply vessels.
Shafts
Propeller shafts are available in a variety of diameters. We manufacture for all leisure and commercial vessels providing our customers with finished propeller shaft assemblies or un-machined shaft materials. Our Propeller shafts are precision press straightened and supplied as a complete assembly including nuts, keys and half couplings.
Brackets and Struts
Propeller Shaft Support Brackets need to be tough so they can support the propeller under normal load and also able to withstand maximum output of the engine. It is therefore imperative that working loads are understood and the correct materials are used depending on that output. As standard our bronze brackets are fitted with water lubricated bearings and cast in either NiBrAl or Manganese Bronze alloys.
Rudder
Steel and bronze rudder assemblies including tiller arms, bearings and tubes.
Sterntubes
GRP sterntubes are fitted with watertight shaft seals and bearings and are supplied with all necessary fastenings and fittings. Other materials available.
Flexible Couplings and Engine Mounts
The flexible rubber element of the flexible coupling ensures low-noise vibration-free transmission, without backlash between the engine and the propeller shaft.
Flexible Couplings provide a flexible, non-metallic barrier between your transmission and propeller shaft. This barrier reduces drivetrain vibration, resulting in reduced noise and more efficient operation.
Cutlass Bearing
Cutlass bearings with phenolic resin outer bushing, which is lighter in weight, cannot corrode and may be replaced very easily. We also provide cutlass bearings with brass outer bushing and polyurethane-rubber lining. They are resistant to wear, corrosion and swelling in seawater. They absorb shock and vibration.
Split Roller Bearing
Split roller bearings solve difficult alignment problems, minimizes downtime and reduces maintenance hours giving you a competitive advantage. In addition, when replacement is necessary, users save valuable time that would otherwise be lost by the time-consuming replacement of non-split bearings.
Tides Marine Sure Seal
Blazer Marine is the distributor for all Tides Marine products
The SureSeal Shaft Seal is a drip-free, self-aligning propeller shaft seal that is OEM equipment on many well-known brands and types of vessels. The SureSeal supports propeller shaft sizes ranging from 1 inch up to 8 inches and from 25 millimeters to 160 millimeters.
Sidepower Sleipner Thruster & Fins
Blazer Marine is the UAE dealer for World Leading Thruster Systems from Side-Power!
Built for outstanding performance, you can rely on your Side-Power bow thruster or stern thruster year after year. Boatbuilders all over the world are choosing Side-Power for reliability, ease of installation and unrivalled safety features.
Fins
When installing Sleipner's patented high-performance award-winning vector fin stabilizer systems our customers can get ,Increased Comfort on Board ,Increased Safety on Board ,Increased Second Hand Boat Value ,Less Overall Fuel consumption.
Yanmar Engine and Parts
Blazer Marine is an authorized sub-dealer and service partner for Yanmar Marine-the most reliable name in the marine industry. We stock a wide variety of Yanmar spare parts and have qualified factory trained technicians on hand for your service jobs.
Gearbox
Blazer Marine supplies and services Marine gearboxes from ZF and Twin Disc. Contact us for all your marine transmission requirements today.
MASE Generators
We are an authorised sub dealer for supply, installation and service of MASE generators known for their high levels of performance and efficiency.
Steering System
Steering System - Inboard & Out Board Motors Our hydraulic steering systems are perfectly adapted to outboard and inboard motor boats and pleasure, sporting, fishing and commercial applications and to mono hull and multihull sailing-boats.
Electrical and Mechanical Engine Controls
Modern styling, various color/finish control head options, single or twin-engine versions. Suitable for full electronic engine/gearbox combinations. Also, different models suitable for electronic throttle and mechanical gearboxes.
Poseidon
Blazer marine is proud to represent Poseidon Propulsion Inc. in the Middle East and South Asia- your trusted address with more than 30 years of experience in the field of Marine propulsion and steering systems.
ZF
ZF Marine Propulsion Systems provides a comprehensive range of transmissions, propellers, azimuth and transverse thrusters, sail drives, as well as control systems for all types of vessels.ZF is recognized as an outstanding and reliable partner for marine propulsion components and complete systems for all types of vessels.
France Helices SD surface drive systems
Put quite simply, surface piercing propellers operate half in and half out of the water in the planing wake region of a boat just behind the boat's transom. Having the propeller at the surface level reduces drag and reduces the vessels draft, making the surface drive suitable for many applications where the owner is looking to ultimate speed with reduced fuel cost, shallow draft capability and superb maneuverability.
Exhaust System & Silencers
Blazer Marine supplies a wide range of dry and wet silencers for use in marine crafts.
Using every conceivable proven method of reducing exhaust gas, air intake and allied component noise levels to meet the rigorous requirements of today's marketplace.
Torsional Vibration Analysis and Marine Consultancy
Blazer Marine offers a wide variety of engineering services to the worldwide shipbuilding and marine transportation community. It specializes in marine propulsion shafting design and vibration analysis. We work with all IACS classes including RINA, ABS, LLOYD, IRS, TASNEEF and have successfully completed several projects under these classes.
Pumps
Blazer Marine is the authorized dealer for underwater lights and wireless yacht control from Astel marine.
Our
Brands








Our
Team
where
to find
us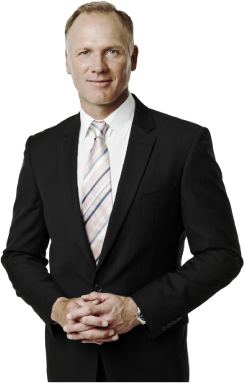 Arther Johnsons
Head of Sales
Vimal Roy

Head - Sales and Business Development